---
---
Ordering by Mail
You can mail your order to:
Chris Bacon
PO Box 1642
Higley, AZ 85236-1642
Be sure to include a list of your purchases (including colors), your ship-to address and your email address with all orders.

We will send email confirmation as soon as order is packed.

Most orders (if paid by Money Order or Cashier's Check) are shipped via USPS first class mail within 36 hours.

We accept personal checks, but we may wait for the check to clear before shipping at our discretion.

You should plan 5-7 business days (US) to receive your order, if ordered from the website.

If you prefer to mail payment, you can mail your payment & order to the name and address show above.
Thank you!
---

Standard Rates (US Only)
*Via US Postal First Class Mail
* Orders weighing more than 1 lb will ship via parcel post unless special shipping options are added (below).
Shipping & Handling
| | |
| --- | --- |
| Total Order | Cost |
| $.01-$9.99 | $3.50 |
| $10.00-$49.99 | $4.00 |
| $50.00-$99.99 | $5.00 |
| $100-$199.99 | $10.00 |
| $200+ | $15.00 |
*Note: If you do not add any special shipping options to your order, we will automatically ship via US postal first class mail.
You must choose a special shipping option (see below) in order to get a tracking number.
All International orders must choose an international shipping option.
---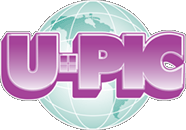 UPIC Shipping Insurance
Note: Our packages are not automatically insured against loss during shipping. Insurance is the responsibility of the purchaser!
$2.00 for each $100 unit of insurance
Shipping Insurance
$2.00 per $100
| | | |
| --- | --- | --- |
| Automotive Replacement Bulbs: | Other Products: | Reference: |
| 1156 1157 1142 2357 7507 7225 Bayonet Tail-Brake Turn Signal Back Up | LED Light Fixtures & Strobes | Specs |
| 3157 3156 3457 4157 3057 Wedge Tail-Brake-Turn Signal & Back-Up Bulbs | Lights For the Home, Yard & Garden | Cross Reference |
| 7443 7440 Wedge Tail-Brake-Turn Signal & Back-Up Bulbs | Electrical Contacts, Sockets, Connectors & Fuses | Technical Data |
| 194 168 2825 W5W Wedge Side Marker License Plate & Interior Bulbs | Light Bright NEON Glow Wire | Bulb Dimensions |
| 37 74 Gauge & Instrument Panel & Neo-Wedge Bulbs | High Powered Leds | General Bulb Information |
| 3022 3122 561 578 6418 6411 Festoon Dome Bulbs | LED & Neon Light Tubes | Application Charts |
| Ba9s, E10, Ba7s, Small Ba15s and Bay15d Bayonet Bulbs | MR11 & MR16 Bulbs | Bases & Filaments |
| 906 921 Wedge Stop & Interior Bulbs | LED Flashlights Work lights & Bulbs | Shipping |
| Headlights & Foglights | LED Screw Mount Indicator & Accent Lights | Mail Orders |
| HID Systems | Track Lights | International Shipping |
| LED Flashers, Protectors, Load Equalizers Turn Signal Fix | LED Light Fixtures for the Home & RV | FAQ'S |
| 6 Volt Antique - Vintage Bulbs & 24 volt | Windshield Washer LEDS | |
| Marine Bulbs | Electrical Wire | |
| Dura Chrome Titanium Platinum Silver Vision Bulbs | LED Bike, Go Ped, Motorcycle, ATV, Boat and RV Light Fixtures | |
| Xenon Plasma Super Hyper White Bulbs | Miniature Train Bulbs & Parts | |
| G4 T10 2 Pin Bi- Pin | Universal Programmable Remote Controllers & Switches for Garage Openers. | |
| Semi, Truck & Truck Trailer Leds | Power Inverters - Power Supplies - Power Adapters | |
| Overhead Lighting - Trucks RV's and Under -Cabinets | Seat Covers | |
| | Custom Car Graphics & Decals - Brake Caliper - Engine - Alloy Wheels | |
| | Chrome Trim Products & Accessories | |
| | LVD Electromagnetic Induction Bulbs | |